You've heard it before:
"Don't trade your time for money!"
That's what all the big name Internet Marketers say, right? That's why you're supposed to start your own business...
Because working an hourly job is a fool's game.
Well, yeah. Working for someone else is indeed the quickest way to book a first class ticket to crap-town.
So you definitely want to get rid of your job.
But here's the part of the equation no one is telling you:
I've met hundreds of mega-successful entrepreneurs over the last ten years, and...
It's true.
Sure, you might need to wake up bleary-eyed and head off to work every Monday morning...
But most of these guys need to do the same damn thing.
They need to get working every Monday morning, just like you do...
They need to email their lists... Or plan their next launch...
Or hop on Facebook and manage campaigns... Or meet with their outsourcers or service their clients.
Either way, It's still a job...
That's the real trick:
Figuring out how to automate as much of your business as possible...
So the money keeps coming in while you focus on the core things that help you grow...
Or just kick back on the beach and soak up some rays!
Hi. My name is Erik Stafford.
I've been a fulltime business owner and Internet Marketer for more than ten years now... Working with clients, creating and selling products, and coaching and consulting with entrepreneurs around the world.
And I speak from experience when I tell you:
Eventually, your beard is going to go white (like mine) and inevitably, you're going to start to slow down.
It happens to all of us... From average, everyday people to the world's best atheletes.
You just lose a step.
You start working less hours, and doing other stuff like complaining about those damn kids and their rock and roll music.
At that point, if you're like me...
You'll want to find ways to AUTOMATE your business so you can keep things running smoothly while you're taking afternoon naps or attending yoga class...
Or do one of the other things old people like myself like to fill our days with :-)
I've been experimenting with this whole "automation thing" for quite a few years now, and I've found quite a few ways to make various aspects of my business run without me.
It's made it possible for me to...
| | |
| --- | --- |
| | Finally break free from the soul-sucking "management" tasks I've always hated... |
| | |
| --- | --- |
| | Rediscover a passion for my work. Now, I'm focusing on the tasks I love, and also those that are most profitable... |
| | |
| --- | --- |
| | Actually grow my business while working less! |
That's why I'm so excited to finally pull back the curtains on...
Look... There's only so much time in the day. We all have the same amount.
Sure, you can work more hours...
But eventually you're going to run out of time, even if you're working around the clock.
At that point, the only way to make more money is to hire someone, which can be expensive and time consuming...
Or spend more of your time focused on the tasks that make you money...
This comprehensive 30+ page eBook is stuffed with tons of automation ideas...
And shares an inside look at the underground tools used by world-class Internet Marketers to automate everything from social media to client billing and management…
It's practical, real-world information that can be put into play in ANY business, no matter how much experience you have!
Grab Erik's Guide To Automating Everything, and you'll discover:
| | |
| --- | --- |
| | How to automatically update your Twitter profile picture whenever you update your Facebook profile picture... |
| | |
| --- | --- |
| | How to automatically republish Facebook page posts to a Wordpress blog... Or vise-versa! |
| | |
| --- | --- |
| | How to automatically post Wordpress blog posts to Facebook, Twitter, and Google Plus... |
| | |
| --- | --- |
| | How to schedule automatic reminder emails to yourself, to teammates, or to clients on a daily, weekly or monthly basis... |
How to automatically find the locations of all the meetings I might have on any given day, pull images of the buildings they're in from Google Street View, and
email them all to yourself!
| | |
| --- | --- |
| | And so much more! |
Let's say you regularly post to a blog either for yourself or for a client.
It might take you 30 minutes to research a good blog post... And another 30 minutes to actually write the post. (And that's if you're really, really fast.)
So you've already spent an hour. Now, let's say it takes you another 20 minutes to format the post, and publish and test it... Plus another ten minutes to login, and link to your post on Facebook and Twitter.
At the very least, you're looking at an hour and a half per post.
If you're posting to multiple blogs... Or posting content for multiple clients, and posting several times each week... It adds up fast.
Now imaging you could shave just fifteen minutes from this process...
It could easily add up to several hours per week...
In some cases, hundreds of hours every year! Just think about what you could accomplish with that extra time...
And that's just one example of how you could put automation to work for you!
Believe me... Automation is the future of online business...
And I guarantee the information inside Erik's Guide To Automating Everything will change your business forever!
But if you're still not convinced, let me sweeten the deal for you...
As an added bonus, I'll show you how to quickly build automatic "lead systems" that bring you targeted buyers without any research or prospecting.
We've done this on and off for years whenever we need a new influx of clients or sales, and it's always worked beyond our wildest dreams...
Do this right, and it turns into money every time...
And I'm not just including instructions, but also all my templates and supporting files so you can put this to play right now and see results as eary as next week!
The automation secrets inside Erik's Guide To Automating Everything (along with my templates for Outsourcing Your Lead Generation would be a steal at $97 bucks...
Hell, it's a steal at $47 bucks!
In fact, that's what I plan to charge for the course in the near future...
But this incredible system is available right now for the shockingly low price of just $7 bucks.
And of course this smart investment in your business is fully covered by my...
I don't offer a "no questions asked" refund, because it doesn't hold you accountable, or reward your commitment to taking action.
I know this information works. It's been proven time and time again...
Not just by me, but also by my many students. I want the same success for you, so I'm happy to offer you my famous Double Your Money Back Guarantee:
Just go through this entire report. Implement 3-5 of the simple automation recipes I've included. Put them to play in your business. If you get stuck, contact me through my help desk for some guidance.
If you make this effort, and still don't find that this information saves you time and money...
I insist on giving you DOUBLE your money back!
As you can see, I've completely shouldered all the risk for you.
You've got nothing to lose and a new world of freedom to gain!
You simply can't find an easier, quicker, more affordable way to start freeing up your time by automating your business...
So click the "BUY NOW" button below to get instant access to today!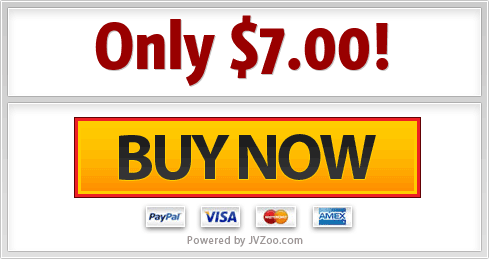 To your success,
P.S. - Everything you need to start automating your business is included in Erik's Guide To Automating Everything... And your satisfaction is 100% guaranteed...
So try it today... You've literally got nothing to lose!
P.P.S. - Don't forget, you also get my templates for Outsourcing Your Lead Generation so you can spend less of your time on time-sucking research and pointless prospecting...
And more of your time on stuff that makes you money!
These valuable templates and swipe files are easily worth $97 bucks all by themselves...
But you get them for free when you order Erik's Guide To Automating Everything today!